CIC AGENCY MANAGEMENT SEMINAR - BIRMINGHAM CLASSROOM
PLEASE NOTE THAT OUR EVENTS REGISTRATION SYSTEM DOES NOT SUPPORT INTERNET EXPLORER.   If you have issues with online registration, we suggest that you try another browser.
CIC AGENCY MANAGEMENT SEMINAR - BIRMINGHAM CLASSROOM
9/7/2022 - 9/8/2022
Description
Learn the fundamentals of strategic planning within an agency and learn what actions are needed to achieve growth.
In the CIC Agency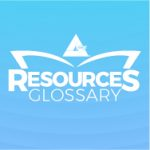 A relationship, express or implied, wherein one party (principal) delegates authority to another person (agent or proxy) to undertake certain activities for the principal. The agent's limit of authority and discretionary power depends upon the agreement between the parties. https://youtu.be/s_hHkK95lbA More Management course, you will learn how to apply the management theories, methods, and procedures necessary to operate a successful insurance agency. Leave the class prepared to implement strategies designed to increase agency profitability.
Strategic Planning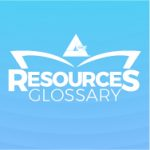 The process a risk manager takes to predetermine a course of action; an element of the managerial process. More (4 hours)

What does it take to have a thriving agency? The answer is strategic planning, actions aimed toward agency profitability. Learn about change-management processes, establishing actionable goals, identifying appropriate insurance markets, and conducting essential analyses. Use tools that measure an agency's financial health, including examinations of cash flow, budgets, income statements, and balance sheets — all of which provide the insight required for making effective strategic decisions.
Agency Talent Management (4 hours)

Acquire the tools necessary to build and manage today's diverse workforce. Learn how to recruit, hire, and manage personnel who reflect an agency's culture and allow for a more productive and satisfying work environment. Learn how to hire for success, including how to write position descriptions, conduct interviews, train new employees, evaluate performance, and manage separations.
Managing Agency Client Retention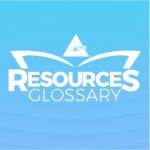 1) Internal funds used to pay losses; 2) budgeted losses plus the "tolerance corridor." See Tolerance corridor; 3) assumption of risk of loss as through the use of non-insurance, self- insurance, or deductibles. This retention can be intentional (active retention) or, when exposures are not identified, unintentional (passive retention). 4) In reinsurance, the net amount of risk the ceding company More and Acquisition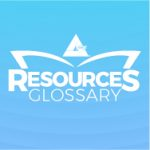 One organization takes over another organization and is established as the new owner with the ownership interests continuing unchanged. More (2 hours)

Acquire and keep new clients and learn how to meet their expectations. The information provided in this section will teach you how value, vision, and mission statements shape your agency's brand and help you capture and keep clients. Learn how to market for success and maintain fruitful client relationships. Discover how to determine the profitability of an account.
Managing Agency Technology Utilization (3 hours)

Learn how to evaluate existing technologies to determine how to effectively engage with clients and insurance companies. This section will help you learn how to select and implement the tools and technology that support your agency's workflows, standards, and procedures — the foundations for profitable growth.
Ethical
Pertaining to standards of right conduct or practice arising out of ethics. See Business ethics. More Responsibility (3 hours)

Learn the relevance of professional ethics in the workplace and the legal duties an ethical agent, agency, and insurance company are responsible for. Understand how unfair trade practices influence ethical behavior, and how missteps can lead to Errors and Omissions. This section will provide you with the foundations of ethical behavior, steps in ethical decision-making, and the process of establishing a Code of Ethics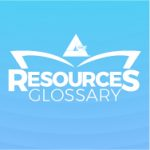 Moral principles of a group or individual as developed over time and with life experiences. More.
AIIA FACILITY
141 London Parkway



Birmingham

,

AL

35211

United States



9/7/2022 - 9/8/2022
Wednesday - 8:00 - 5:15
Thursday - 8-00 - 5:00
Exam is given online through the National Alliance the following Mon. - Thurs.
This course is approved for 16 hours of continuing education including 3 hours of Ethics CE.